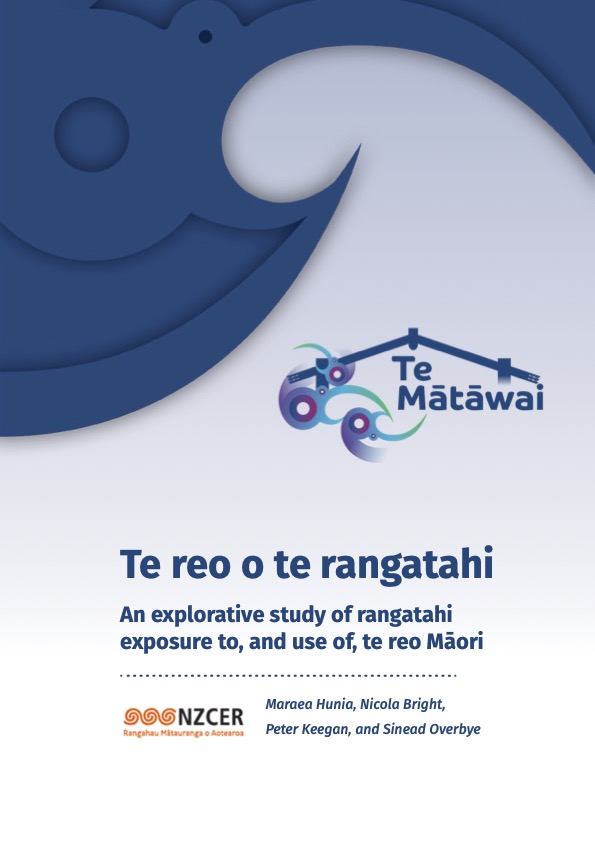 Te Reo o te Rangatahi explores the level of exposure that rangatahi have to te reo Māori in specific domains. This is the first exploratory study of rangatahi use of te reo Māori and their motivations for using te reo Māori. It therefore, adds to the existing body of knowledge about Māori language revitalisation in ways that may be useful to language advocates, planners and others working to revitalise our language.
Through a kaupapa Māori mixed-methods approach, the research findings direct attention to people – including rangatahi themselves – and their roles and actions that contribute to an environment where rangatahi hear, see, and use te reo Māori. There are indications that rangatahi proficiency, desire, and motivation to use te reo Māori is grounded in both strong reo-Māori immersion environments at home and at kura, and in critical awareness that rangatahi had of their role in reo Māori revitalisation.
Publishing date: 2020
Prepared by Te Wāhanga - New Zealand Council for Educational Research (NZCER) for Te Mātāwai.
Download Te Reo o te Rangatahi Report [PDF, 4.7 MB]