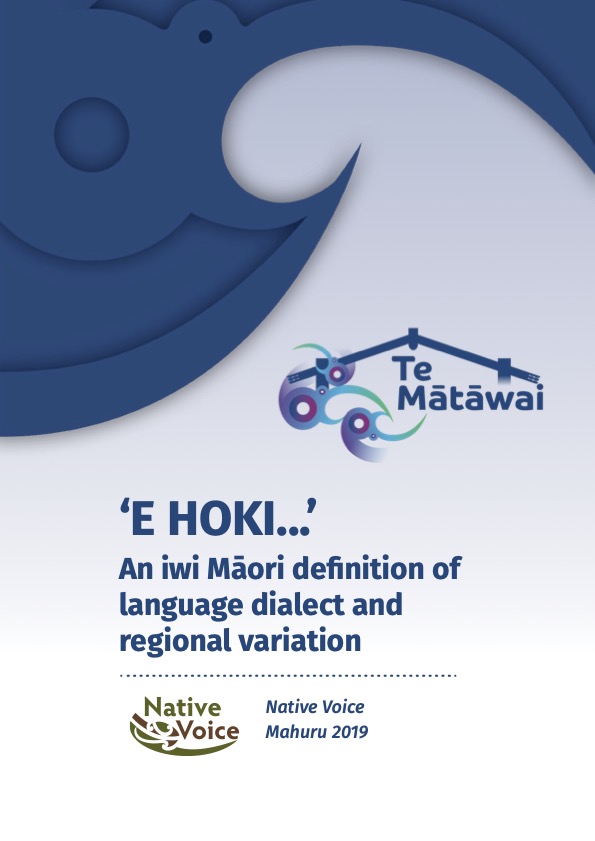 'E Hoki...' acknowledges our ancestors, our tūrangawaewae and our ūkaipō. It is a remembrance of whence we came, to whence we must return.
The objectives of this report are to:
identify a Māori-centric understanding of language dialect,
identify tribal revitalisation efforts.
Two key outcomes are identified. The first outcome is the development of a definition for te reo ā-iwi and the second outcome is the development of a tool for revitalising te reo ā-iwi at the community level.
A mix-method research approach using qualitative and quantitative methods was used. This included a literature review and interviews. The framework underpinning this project is Kaupapa Māori Research.
Publishing date: March 2019
Prepared by Native Voice for Te Mātāwai
Download 'E Hoki...' Report [PDF, 783 KB]