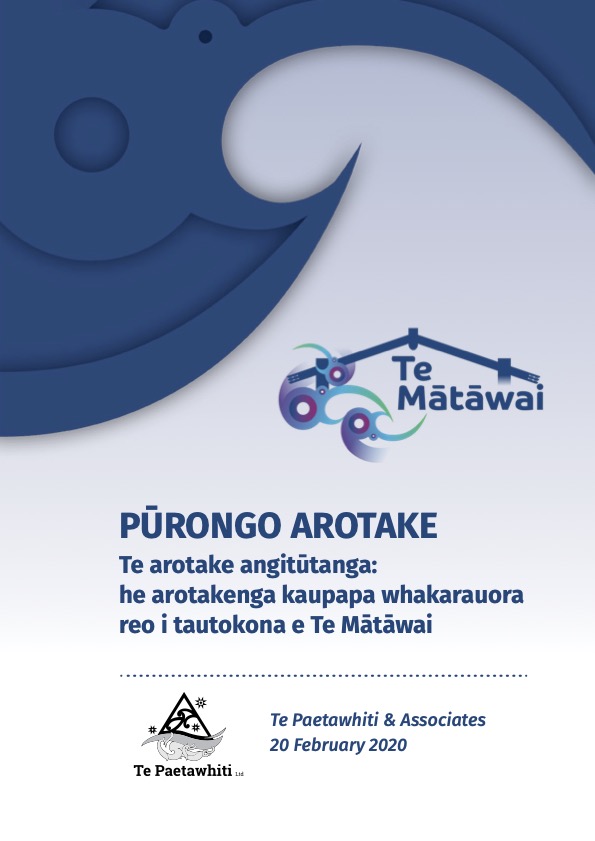 An evaluation of initiatives to understand the key success factors that contribute te reo Māori language revitalisation across a range of settings.
A sample of 16 initiatives supported by Te Mātāwai were evaluated and developed into ten case studies.
The purpose of this project was to draw out lessons from different language revitalisation activities and share them with other providers and communities to help them better design and implement activities in their own spaces.
The evaluation is based on interviews with kaitono and whānau that participated in the different initiatives. A key finding is that the participants' exposure to te reo Māori me ōna tikanga, te ao Māori, me ngā mātāpono Māori strengthened their te reo Māori journey. It also highlighted the potential for whānau to remain static if there is not a long-term strategy to support successful initiatives and continue our efforts to achieve the outcomes of the Maihi Māori strategy.
Publishing date: February 2020
Prepared by Te Paetawhiti & Associates for Te Mātāwai
Download Pūrongo Arotake Evaluation Report [PDF, 902 KB]