Te Reo Tukutuku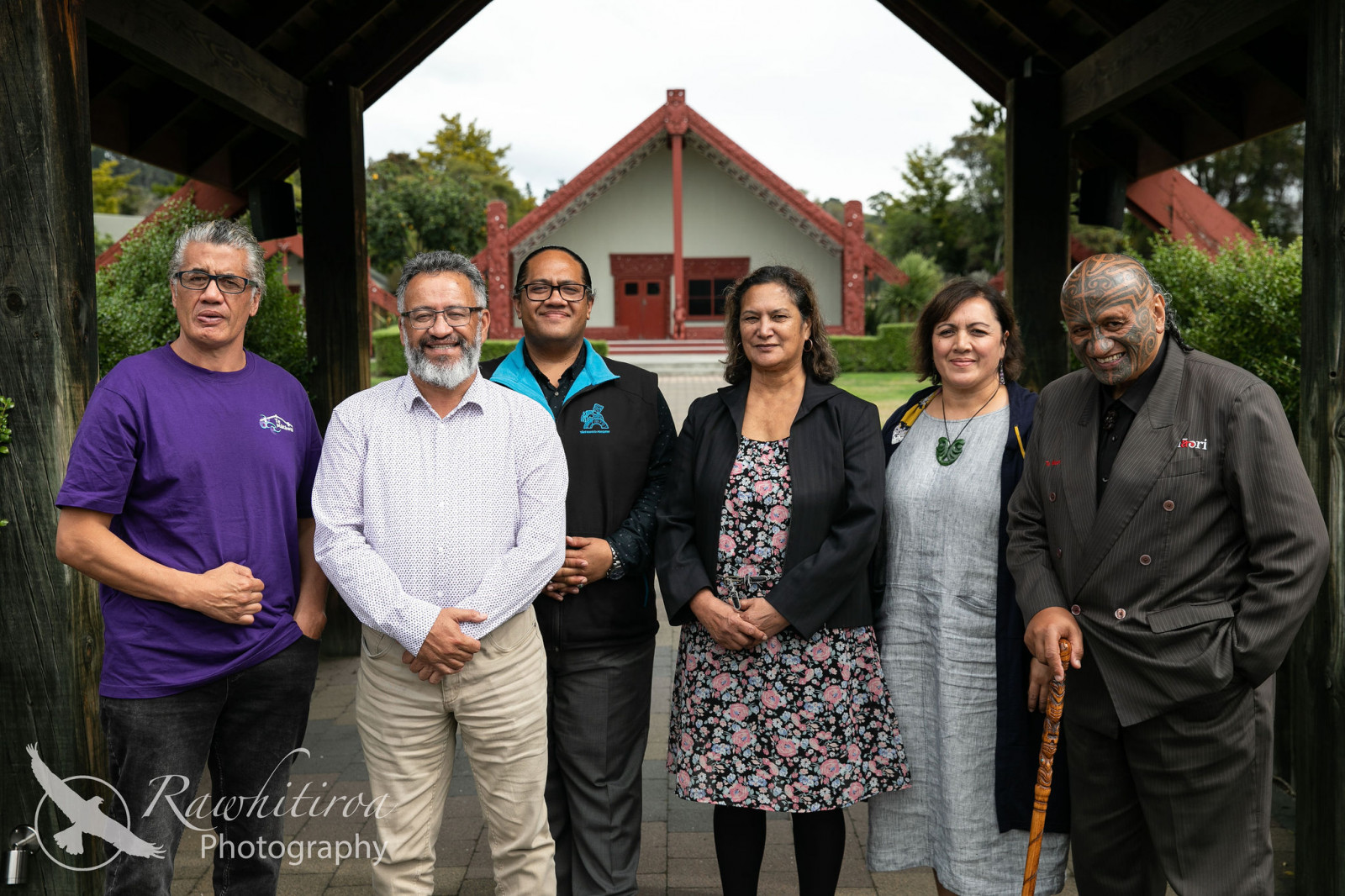 Investment Plan
Amohia ake te ora o te iwi, ka puta ki te wheiao
He tūmatakahuki, he reo tukutuku!
Investment Priorities
Connectivity – initialitves that enable improved connection and transfer of intergenerational knowledge within whānau and communities across the sectors.
Innovation – new and innovative national or multi-regional initiatives that will strengthen whānau and communities. That also builds local capability and capacity in their te reo Māori journey.
Foundation – this acknowledges existing national and multi-regional initiatives that are held in high regard and viewed as exemplar models for te reo Māori revitalisation.
Intended Outcomes
increases in language planning opportunities for whānau and communities;
increased Māori usage in the homes of tamariki;
increases in collaboration across the clusters;
increases in resources that are widely available and relevant to sector needs;
increased intergenerational commitment and transmission of the Māori language
Click here to download the full investment plan as a PDF.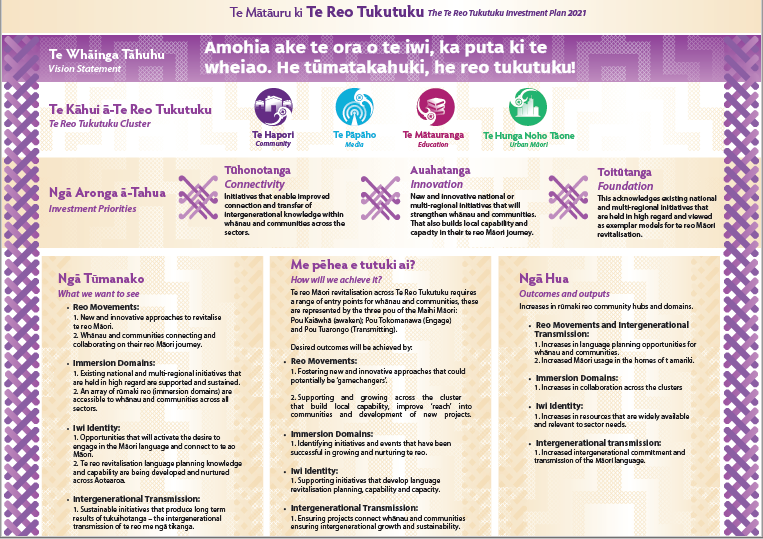 There are four sector interest areas that make up Te Reo Tukutuku Investment Cluster:
Te Hapori
Te Mātauranga
Te Pāpāho
Te Hunga Noho Taone
Pae Motuhake, representing iwi and Māori interests, develop the investment plan and key priorities for each Kāhui and make recommendations to the Board of Te Mātāwai for approval.
Te Pae Motuhake o Te Reo Tukutuku:
Bernie O'Donnell (Board Member) – Hunga noho tāone

Tunuiarangi McLean – Hunga noho tāone

Tukiterangi Curtis – Te Mātaturanga

Brenda Soutar – Te Mātauranga

Kylie Brown – Te Pāpāho

Hineani Melbourne – Te Pāpāho

Teina Boasa-Dean – Te Hapori

Tane Cook – Te Hapori
Te Pae Motuhake Role
| | | | | | |
| --- | --- | --- | --- | --- | --- |
| Provide leadership of the Māori language at a local level | Determine language revitalisation needs | Utilise research to inform decisions | Inform and influence Te Mātāwai Board | Develop annual investment plans | Recommend recipients of investment support |
Projects we've invested in from 2020-2021:
| | | |
| --- | --- | --- |
| Kaupapa name: | Purpose: | Amount: |
| Name of organisation | Revitalise te reo ake o Te Rarawa | $XX,XXX |
| | | |
| | | |
| | | |
Do you have a project that fits the Te Reo Tukutuku investment plan?
Make an investment application here(external link).
Applications for Te Reo Tukutuku Investment Round 2021–2022 have now closed.