Te Reo Māori champion appointed to the Board of the Māori Television Service
Pānui Pāpāho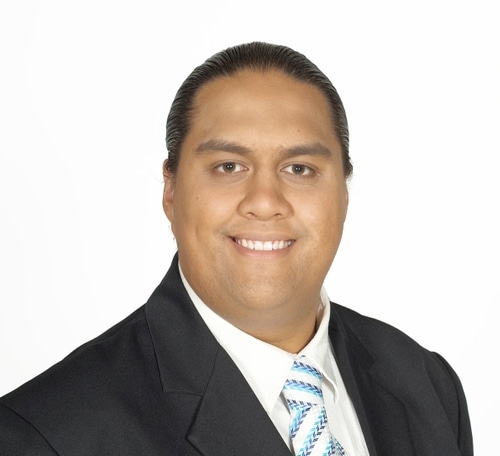 Championing te reo Māori as a first language for our children (now and in the future) is at the heart of the first Māori Television Service Board appointment made by Te Mātāwai.
Kingi Kiriona (Ngāti Ruanui, Ngāti Kahungunu, Ngāti Apa) known for his commitment to Māori language revitalisation through performing arts, education and broadcasting, was confirmed today by Te Mātāwai as the new appointment to the Māori Television Service Board.
"The stakes are high and the expectations are even higher. Kingi has the skills, and shares the same passion and vision Te Mātāwai has for the revitalisation of te reo Māori. We believe his appointment will add value to the existing Māori Television Service Board membership and help guide revitalisation efforts of the service," says Te Mātāwai Hoa Toihau, Te Waihoroi Shortland.
Kingi is the co-founder and managing director of TupuOra Education and Development Ltd, where he has led the development of key te reo Māori revitalisation initiatives both regionally and nationally. He is also a former broadcaster, working in print and iwi radio before taking up a career in television with TVNZ, as a reporter, director and Māori language consultant for flagship programmes Marae and Te Karere.
"I don't take this appointment lightly, I know there is an enormous task ahead of us all to ensure we do the very best we can for our people and te reo," says Kingi Kiriona. "I am personally committed to restoring te reo Māori as a nurturing first language in homes and communities, and prioritising this at the Māori Television Service."
Te Ture mō Te Reo Māori 2016 provides Te Mātāwai alongside the Minister for Māori Development and the Minister for Finance a joint leadership and oversight role of the Māori Television Service. Te Mātāwai also makes appointments to Māori Development for the boards of Te Taura Whiri i te Reo Māori and Te Māngai Pāho.
Kingi will officially being in the role from 10 April 2018 for a three-year term.
ENDS