Te Mātāwai commends the Crown on launching its draft Māori Language Strategy: Te Rautaki Maihi Karauna
Pānui Pāpāho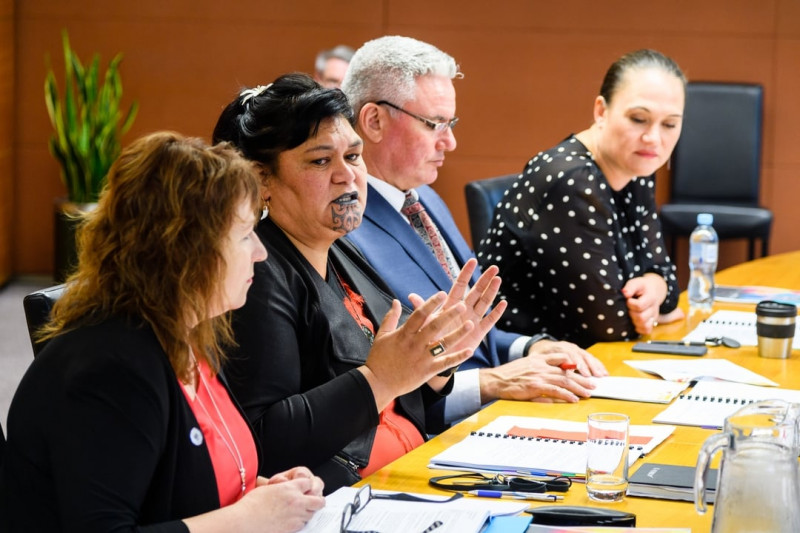 "We have to work hard to change perceptions, create a new type of norm, and most of all,
modify the way we work together to revitalise the Māori language," says Te Mātāwai HoaToihau, Waihoroi Shortland.
"The release of the Crown's draft te reo Māori strategy for consultation today, signifies that
kind of change, and importantly, giving clarity to the roles, responsibilities and obligations we
all have for te reo Māori. Te Mātāwai commends the Crown and the Minster of Māori
Development Hon Nanaia Mahuta, as we work together on our shared vision - kia mauri ora te
reo," he says.
The Maihi Karauna will have a national focus on better coordination between the multiple te
reo Māori activities of Crown agencies and entities to ensure outcomes for the language are
achieved.
"The Maihi Karauna must complement the Maihi Māori focus on restoring te reo Māori as a
nurturing first language in Māori homes and communities – kia ūkaipō anō te reo," says Te
Mātāwai Hoa-Toihau Mereana Selby.
"The ultimate measure of our performance in this new era of genuine language revitalisation
partnership will be the results that our people see, feel and hear in their homes and
communities," she says.
"There is an authentic will to revitalise te reo Māori that is why Te Whare o Te Reo Mauri Ora
exists, and it is more important than ever to lay strong foundations so te reo Māori can grow
from strength to strength."