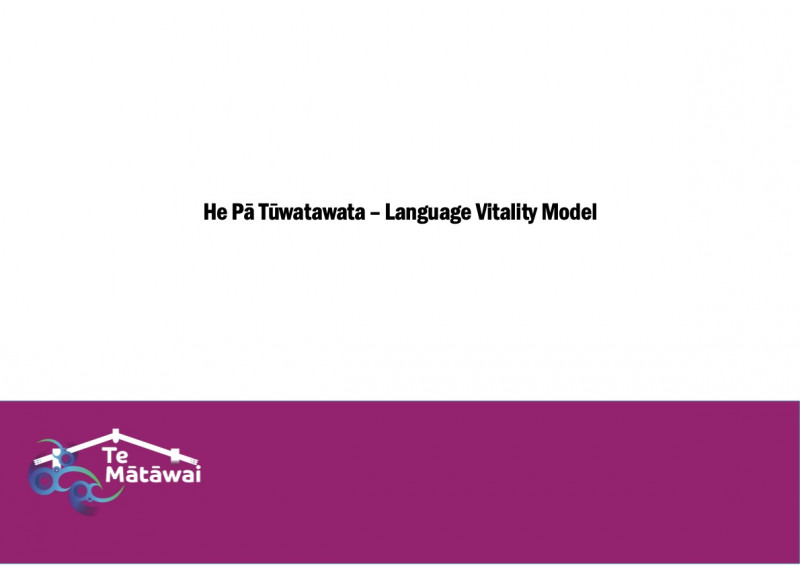 This report looks at the limitations of current language revitalisation models for a Māori language context and establishes He Pā Tūwatawata, a holistic framework for measuring language vitality.
The framework uses the analogy of a pā with its core features, the levels or tūāpapa, to reflect the key elements of language vitality. The framework considers that the strength and wellbeing of each level is protected and reinforced by each subsequent levels.
The framework considers the context in Aotearoa and highlights vitality indicators where Māori have the greatest influence and agency and the areas where Māori can affect the most change. The vitality indicators include tuakiri (collective identity), pātaka reo (corpus), whakatipuranga (intergenerational transmission), whakaako (education and literacy), whakanui (community and national support).
In addition to the language vitality framework, He Pā Tūwatawata provides descriptors for the vitality indicators. These descriptors enable Te Mātāwai, kaitono for investments and individuals to rank their observations or experiences to the indicators and easily determine the level of vitality (good, developing, or low) of their te reo Māori.
Prepared by Asher Incorporated Limited