Work With Us
Find a career in Māori language revitalisation.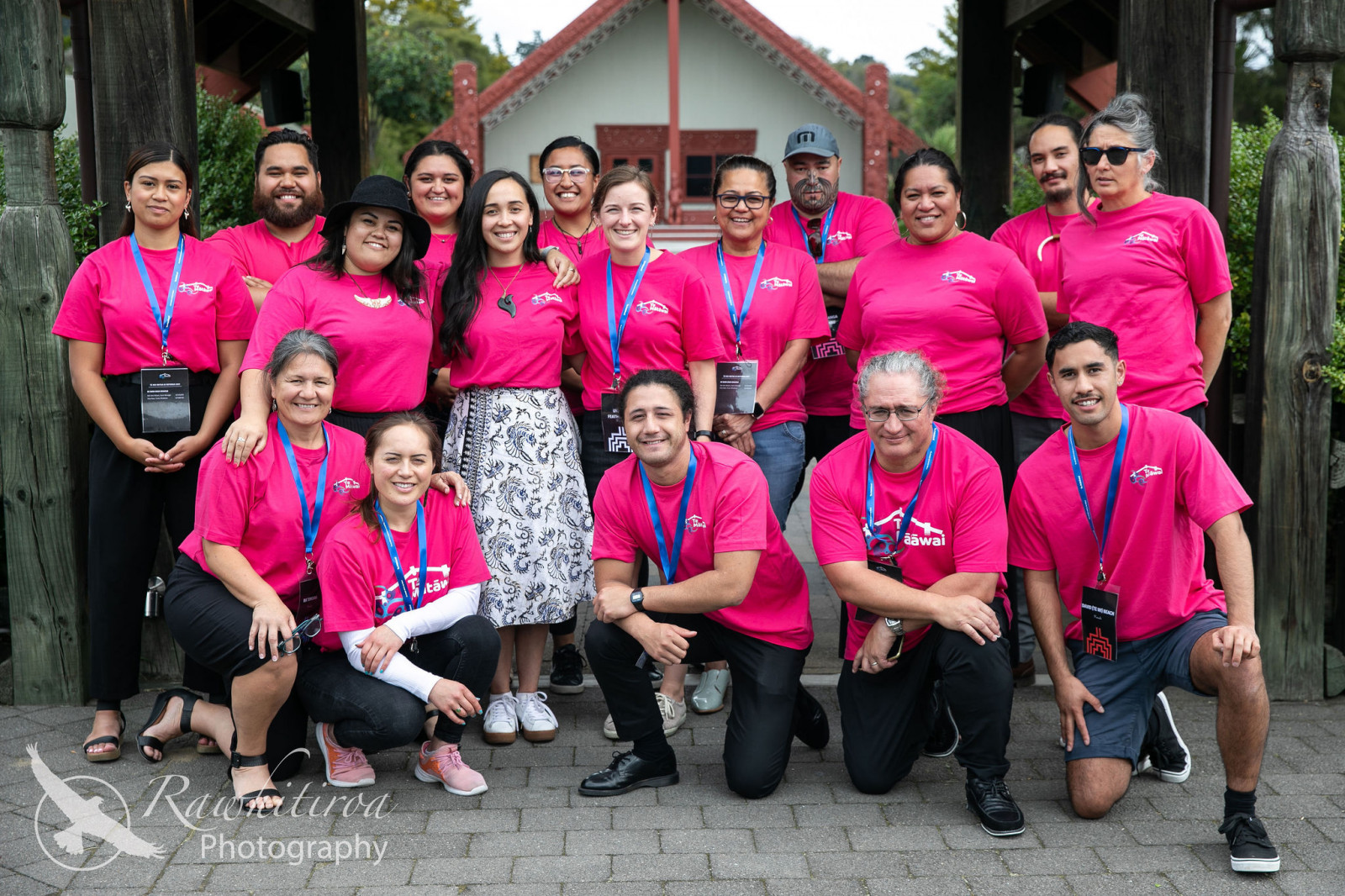 Are you a passionate advocate for the revitalisation of the Māori language?
Do you want to utilise your fluency in te reo Māori?
A career with Te Mātāwai is a fantastic opportunity to work closely with iwi, Māori, and our stakeholders on a range of investment and research initiatives that contribute to the revitalisation of the Māori language.
What our staff say
'Being part of Te Mātāwai allows me to support people in rural and urban settings who toil for the Māori language. After all, our language survives because of the commitment and advocacy from the people.' - Tira Puketapu, Advisor | Communications
'Playing a role in the revitalisation of te reo Māori is very rewarding. Not only have I had the opportunity to support those in the community but I have also been able to implement my own strategy to revitalise te reo Māori in my home.' - Nate Brabender, Team Leader | Investments
Current Job openings
1. Kaitātari Rangahau Mātāmua | Senior Research Analyst
To apply for this role, please send your application form, cover letter and CV to Mikaia Leach at mikaia.leach@tematawai.maori.nz.
Application Form (English) [PDF, 237 KB]
Application Form (Māori) [PDF, 247 KB]
Applications close Wednesday 27th October 2021 5:00pm.
Expression of interest
If you are interested in working for Te Mātāwai, please get in touch and send your CV to whakapa@tematawai.maori.nz